I don't know if you are familiar with this site already, but
Abyss Records
has a wide variety of good patches. You can always look around Egay as well, there will be some guy who sells some quality patches at a decent price. I got most of my patches at random distro booths from various shows, so I'm fortunate on that end when some festival lurks around.

I recently finished up most of my front side. Just need to put in like two more on the top part. I handsewn them all myself, which took an unbelievable amount of time for me to complete. So I end up doing two a night until I was done. The other two will have to be done by the professional sewing guy I went to a few weeks ago, because I had the hardest time completing that IMPIETY patch.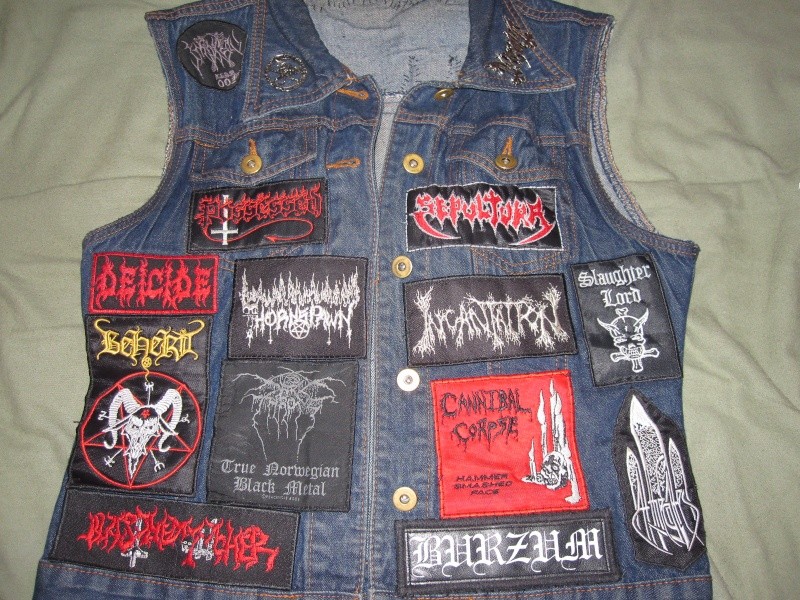 The AUTOPSY back patch was handsewn by my friend's ex (mind you, my friend gave me the vest) a few years ago. I knew there was no way I could try to do that myself, with that BATHORY goat back patch. So I went to the same sewing guy that I previously mentioned, and he decided to sew it for 6 dollars. Which was a good deal compared to some places that will charge you 10-15 dollars to do that alone. I haven't done the AMORPHIS & DECEASED patches yet.
I recommend trying to compare prices at sewing/tailor shops nearby, and explain your wants. Hopefully, they can be gracious to you and cut you a deal.

_________________
"If you can't dazzle them with brilliance, baffle them with bullshit." -Unknown